Tool Time - Tool Sale!!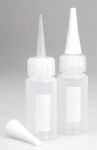 Needle Tip Bottles - SALE
These empty plastic applicator bottles can be filled with paint, glue, and other craft supplies. The bottles' needle tips make application precise and clean. 1 oz. bottles. 6 bottles per package.

New Lower Price!

Price: $3.25 Sale: $2.40 each

Craft & Hobby Knife - SALE
A simple, handy little knife for your craft room, the kind with blades that snap off to give you a fresh, sharp blade when you need one. Fully retractable, with a locking mechanism and anti-slip grip, for safety. Includes two spare blades and a pocket clip/blade snapper. 5-1/2" long.

Sold Out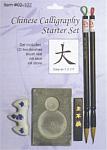 Beginner's Calligraphy Set - SALE
A nice little set to get you started with either calligraphy or Chinese brush painting. The set includes 2 brushes, 1 porcelain brush rest, 1 ink stick with gold characters, and 1 ink stone. The back of the card has a few instructions. Package size is 5-1/2" x 7-3/4".

Scoops + Spoons - SALE
Little Scoops and Spoons are perfect for scooping out fine powders like PearlEx and other powered pigments, glitter, embossing powders, confetti, tiny beads, etc. You'll want them for lots of uses in your craft room!
Tiny Scoop is a half-sphere, holds 0.15 ml, and is 3-1/4" long. Polystyrene.

Small Scoop has a flat bottom with flared sides, holds 1.0 ml (~1/4 of a teaspoon), and is 2-7/8" long. Polystyrene.

Little Spoon is a black spoon with a long, slender handle and is 4-1/4" long. It holds a bit less than 1/4 teaspoon. Plastic.
SkyBluePink is closing but whilst we wind things down, you can still order from what is left of our stock.