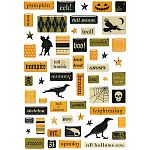 Spellbound Stickers - SALE
Epoxy glitter stickers from Making Memories with a Halloween theme. Most have appropriate words like "vampire" or "eek!" but others are spooky images like crows, a skull, and a pumpkin face. 57 stickers per pack.

Price:

List: $4.00 Sale: $2.00

Toil & Trouble Stickers - SALE
Epoxy glitter stickers from Making Memories with a Halloween theme. Most have appropriate words like "witch" or "oct 31" but others are bats, ghosts, and pieces or candy. 56 stickers per pack.

Price:

List: $3.00 Sale: $1.00

Surveyor Rulers - SALE
7gypsies Surveyor Rulers in white. These mini versions of the old wooden classics make an interesting addition to many creative projects. Package includes 4 mini rulers, each 6" x 1/2"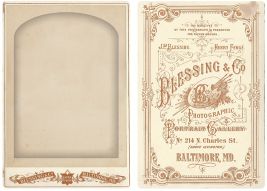 Cabinet Card Frames - SALE
A vintage-style frame by Tim Holtz for displaying 4" x 6" photos. These printed chipboard photo frames have a slot opening at the top for slipping in your photo. There are 5 different frames, each with nostalgic printing around the frame opening and a vintage advertisement on the back. 5 frames per package. 4-1/4" x 6-1/4"
Alphabet Mini Bottle Caps
Decorative Mini Bottle Caps are fun embellishments! The pack has 26 metal caps with all the letters in either black on silver or silver on black. 5/8" wide x 1/8" deep.

Price: $2.50 [List:$3.50]

Wire Hangers - SALE
Our tiny little Wire Hangers, meant for doll clothes, come in black wire. A cute addition to cards, ATCs, and other projects. Only 2" wide.

Price: 5 for

$1.00 Sale: $0.75
| | | | |
| --- | --- | --- | --- |
| | | | |
| Chocolate | Cream | Silver | White |
Pearl Bits - Sale
Pearl Bits are self-adhesive faux pearls. Each pearl is half a sphere, with a flat, sticky back. Three sizes from 1/4" to 1/8" (6mm - 3mm). 64 total per package. White and Cream are all one color, but the Silver and Chocolate have 32 light and 32 dark.

Price: $3.00 Sale: $2.00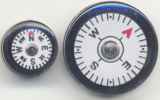 Awesome Compasses - SALE
Plastic compasses that seem to work. Tiny is 1/2" across; Small is 3/4" across. Both are 1/4" thick. Packet of 3.

Price: $1.00 Sale: $0.80

Antique Keys - SALE
Metal copies of Antique Keys, each with a flat back for easy gluing. Available in a set of all 6 different designs, or 3 of a single design with a choice of finish. Sizes range from 1-1/2" up to 2-7/8".

Price: 3 Keys for $1.10 Sale: $0.85

Puzzle-itos - Sale
Puzzle-itos are the tiniest itsy bitsy Jigsaw Puzzle Pieces you've ever seen!!! Notice how the Royal Measuring Quarter dwarfs the pieces in the larger image. The biggest ones are only 1/2". Think ATCs and even Inchies! You can use tweezers for an easy way to position the Puzzle-itos. About 200 pieces per bag in assorted colors.

Price:

$2.50 Sale: $2.00

Sold Out

Irresistible Resistors
Another Techno-Trinket! These little Irresistible Resistors are the real deal: 1/4 watt resistors. While their scientific function may be mysterious, their artistic form is cool and the colorful little blobs have two wires for attachment! Bag of 50 mixed colors and sizes.

KeyCaps
Cool Techno-Trinkets for your collage or assemblage. Each cap is a little box that is open on the bottom. They can easily be glued on to a project or a hole drilled in the thin plastic. Give a modern techo-look to your artwork. KeyCaps can be any shade of beige, grey, black, or even white; the picture is just a sample.

We now have KeyCaps from laptop computers, which are flater and easier to glue onto your project.!

Price: 16 for $1.00 Sale: $0.70

Copper & Aluminum Tags - SALE
Fun tags in shiny copper or aluminum for your creative dreams. Use a ball point pen to engrave words, stamp and emboss them, run them through paper crimpers or punches, the creative uses are endless! Copper tags come with or without 9" copper wires. Aluminum tags have no wires. Tags are 3-3/4" x 3/4" and 0.005" thick.
Set #1
hands + feet not shown
Set #2
Set #3
Art Doll Stamp Sets - SALE
We have 3 sets of unmounted rubber stamps especially for the Munchkins and other small art dolls. But feel free to use them on cards, ATCs and other projects that need a little personality! You get four faces, two hands, and two feet. Unmounted rubber.

Price: $5.00 Sale: $3.00

Style:


Basic Compass
Black plastic compasses are 1-1/8" across, 3/8" thick, and very lightweight. Possibilities in travel themes abound, just don't depend on them to get you home!

Price: 10 for

$1.00 Sale: $0.60 <- - - New Lower Price!
SkyBluePink is closing but whilst we wind things down, you can still order from what is left of our stock.